Ambassador's                            Welcome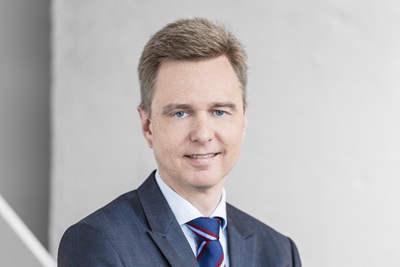 I took up the post of Denmark's Ambassador to Latvia on September 1, 2019. It is my first post as ambassador but for many years I have been interested in the Baltics and collaboration with the Baltic countries. As a young diplomat, my first posting was at the Danish Embassy in Estonia (1998-2001). It was an exciting time and I have closely followed developments in the Baltic countries since then.
The close ties between Denmark and Latvia goes many years back. Denmark was among the first countries to recognize Latvia in 1921 and Denmark was again among the first to restore diplomatic relations with Latvia following the restoration of Latvia's independence in 1991. Since then, cooperation has grown and relations between the two countries have developed. Significantly, both bilaterally as well as regionally in Nordic-Baltic cooperation as well as in many international organizations, especially the EU and NATO.
At the Embassy, we work daily to maintain and develop good relations between Latvia and Denmark, both economically, politically and culturally, and take care of Danish interests.
The Trade Department advises Danish companies interested in finding a Latvian partner or increasing their presence in the Latvian market. We help Danes in need of consular assistance and we work to spread awareness of Danish culture and strengthen Danish interests in Latvia.
The Embassy is housed in a historic building in Riga's Old Town. We are happy to have visitors so please contact us for a visit to the embassy or to find out more about Latvia and Denmark.
Our activities can be followed here on the website, on Facebook, LinkedIn og Twitter.

Yours sincerely
Flemming Stender
Danish Ambassador to Latvia